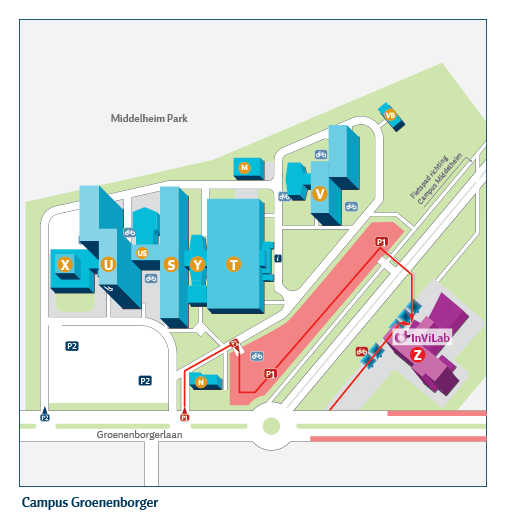 Address
University of Antwerp, Campus Groenenborger - Building Z, Groenenborgerlaan 171, 2020 Antwerpen.
Train - Tram - Bus
Antwerpen-Berchem station Bus 21 to the Groenenborgerlaan stop, just past Middelheim hospital.
Parking
You can park your car near Building Z where InViLab is located using Parking P1 or by parking on the streets in front of the building. Both areas are coloured red on the map. You can follow the red arrows, shown on the map, to the entrance of the building. If you are by bike, you can place it in front of our building underneath our large 'mushrooms'.